On Wednesday the train I caught from Sheffield to Oxford went through Solihull and I felt a deep sense of relief even after all these years that I didn't have to get off the train and go to work there. It was a long time ago – so long that people were still allowed to smoke in offices – when, struggling to finish my MA thesis, I decided to take a civil service exam and get a proper job. Coming out of the exam I was aware that I had probably got full marks for the literacy paper and had barely scrapped a pass – if that – on the maths paper. So I still can't quite understand how I ended up as an Executive Office (Higher Grade) in the Inland Revenue at the Solihull office. I am inclined to think it was a simple administrative error. I was fine on the training course, but when it came to doing the job . . . I had my own allocation of tax cases – you learned on the job under a supervisor. The nadir came when I was out at lunch one day and my supervisor took a call from an unfortunate man whose tax code I had altered. Instead of spreading the extra tax deduction over several months, I'd taken the whole lot out of his pay packet in one fell swoop – and it was a couple of weeks before Christmas, too. It wasn't long after that that I handed in my notice. Altogether I was there just over four months, but really I had known pretty much from the start that it wasn't for me.
What miserable months they were (though my boss and my colleagues couldn't have been nicer). I was living with my boyfriend in Sutton Coldfield and every morning he would drive me into central Birmingham and drop me off at a station where I caught the train to work. It took every ounce of will power that I possessed to get off that train at Solihull, and not be carried on to Leamington Spa.
There was a bookshop near the station and that was where I bought the copies of Trollope's Palliser novels that carried me through. I worked my way through the whole lot. One of the other novels that I remember from those days was Iris Murdoch's The Sacred and Profane Love Machine. I was hungry for narrative and for richly textured worlds that I could escape into. I read in every possible spare moment.
I went back and finished my MA, then did a Ph.D and embarked on my career of museum work and university teaching and writing. I don't often think of those days when I was a square peg in a round hole – but on the rare occasions that I go to Oxford and the sign saying 'Solihull' flashes past, what a wonderful feeling that it is. I say a silent thank you to Trollope for saving my sanity.
A week or two ago my dear friend Deb sent me this message and link:
First verse of Walt Whitman's poem, as recited by a very old soul: http://whitmanalabama.com/verses/1. Do check it out: it's wonderful.
Deb didn't say what the poem was and it turned out to 'Song of Myself.' But the poem by Whitman that had sprung immediately to my mind was 'When Lilacs Last in the Dooryard Bloom'd.'
When lilacs last in the dooryard bloom'd,
And the great star early droop'd in the western sky in the night,
I mourn'd, and yet shall mourn with ever-returning spring.
Ever-returning spring, trinity sure to me you bring,
Lilac blooming perennial and drooping star in the west,
And thought of him I love.
It was many, many years since I'd read this – perhaps not since I was an undergraduate – and I was glad to be reminded of it. There is a lilac bush down our lane that I rejoice to see every year. These poignant lines now speak to my condition.
The lilacs are not out yet, so here are some tulips and hyacinths set against the blossom on my neighbour's plum tree. Aren't they glorious?
Freddie got off to a bad start in life. He was the only survivor of a litter born outdoors. A kind woman took him in, but her cat and dog wouldn't accept him, and he ended up at a rescue centre, which is where we found him. Perhaps that is why he is so companionable now that he has settled in with us. He usually spends the day in my study and is very interested in what I am doing.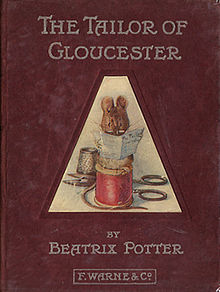 I've been thinking of Beatrix Potter and The Tailor of Gloucester, one of my favourites of her stories, in which the tailor is ill and in despair because he cannot finish an embroidered waistcoat for the mayor's wedding on Christmas Day. The mice, to whom he has been kind, finish it in the night and he comes down to find it all done except for one buttonhole. There is a tiny note saying 'No more twist.'
If only Freddie could do something similar and untangle my plot problems while I am asleep or write that tricky and demanding last scene for me. Which leads me to another thought: if a cat could write a crime novel, what kind of crime novel would it be? I know there is a whole sub-genre of mysteries featuring cats (which I haven't read), but that is not quite the same thing.