A week or two ago my dear friend Deb sent me this message and link:
First verse of Walt Whitman's poem, as recited by a very old soul: http://whitmanalabama.com/verses/1. Do check it out: it's wonderful.
Deb didn't say what the poem was and it turned out to 'Song of Myself.' But the poem by Whitman that had sprung immediately to my mind was 'When Lilacs Last in the Dooryard Bloom'd.'
When lilacs last in the dooryard bloom'd,
And the great star early droop'd in the western sky in the night,
I mourn'd, and yet shall mourn with ever-returning spring.
Ever-returning spring, trinity sure to me you bring,
Lilac blooming perennial and drooping star in the west,
And thought of him I love.
It was many, many years since I'd read this – perhaps not since I was an undergraduate – and I was glad to be reminded of it. There is a lilac bush down our lane that I rejoice to see every year. These poignant lines now speak to my condition.
The lilacs are not out yet, so here are some tulips and hyacinths set against the blossom on my neighbour's plum tree. Aren't they glorious?
Freddie got off to a bad start in life. He was the only survivor of a litter born outdoors. A kind woman took him in, but her cat and dog wouldn't accept him, and he ended up at a rescue centre, which is where we found him. Perhaps that is why he is so companionable now that he has settled in with us. He usually spends the day in my study and is very interested in what I am doing.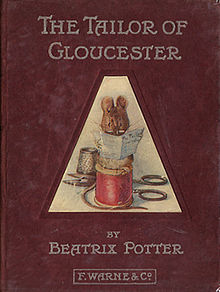 I've been thinking of Beatrix Potter and The Tailor of Gloucester, one of my favourites of her stories, in which the tailor is ill and in despair because he cannot finish an embroidered waistcoat for the mayor's wedding on Christmas Day. The mice, to whom he has been kind, finish it in the night and he comes down to find it all done except for one buttonhole. There is a tiny note saying 'No more twist.'
If only Freddie could do something similar and untangle my plot problems while I am asleep or write that tricky and demanding last scene for me. Which leads me to another thought: if a cat could write a crime novel, what kind of crime novel would it be? I know there is a whole sub-genre of mysteries featuring cats (which I haven't read), but that is not quite the same thing.