On a cold day in January 1937, the body of nineteen year old Pamela Werner, daughter of an elderly ex-consul, was discovered near the Fox Tower in Peking with her heart ripped out. Paul French's book, Midnight in Peking, follows the abortive investigation into the crime, brings new evidence to light, and offers a solution to the mystery.
It was fascinating to read this actually in Beijing where some of the old hutong (narrow streets lined with courtyard houses) that are described in the book still remain. French draws a fine picture of life in the capital in 1930s, and his depiction of the sleazy side of the city and of ex-patriate life is very convincing. His research has been very thorough and what makes the book is his discovery of an investigation carried out by Pamela's father when the official one had failed. He wrote again and again to the Foreign Office detailing his findings and French discovered the cache of letters and it is these that allow him to suggest a solution.
The book was gripping and some of the evidence was compelling, but still I wasn't quite convinced. Some loose ends were left – perhaps inevitably. This wasn't an easy read, and rightly so: what happened to Pamela was horrible. Perhaps my unease stemmed from the fact that I don't read much true crime. I kept reminding myself that these things happened to an actual person – and not so long ago. Pamela's life was not only very short, but very sad. She was adopted and her adoptive mother died when she was only five. That feeling of sadness is what I am left with.
Here's a picture of a hutong today.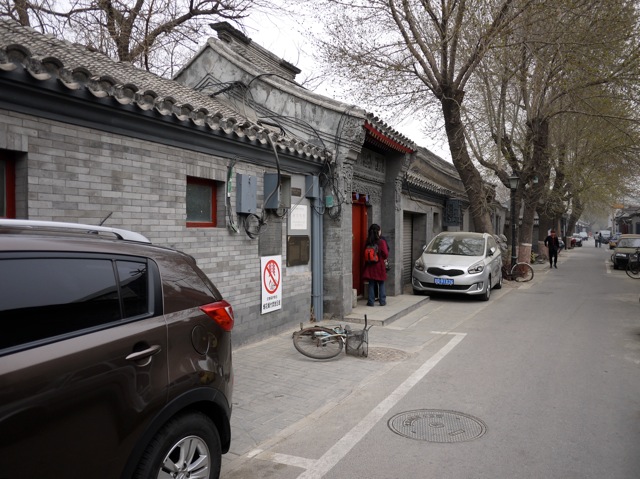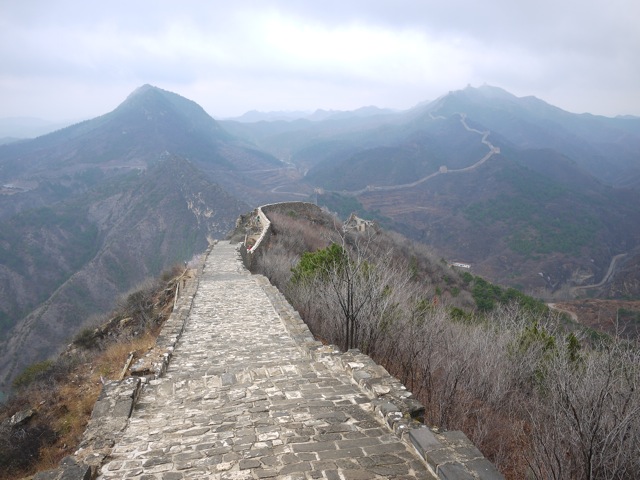 I had plenty of books on my e-reader (and a little World's Classics edition of Persuasion, just in case), but what I actually read during my first week in China was a book that I found at the splendid Red Wall Garden Hotel in Beijing. I like the custom that's grown up of people leaving their holiday reading behind. You can come across some good things that way. Years ago I discovered a copy of Michael Connolly's The Concrete Blonde in a hotel in Greece and he became one of my favourite crime-writers.
It is always fascinating to see what other people have been reading. A day or two into our holiday we were having lunch in a hotel in one of the hutongs, the old residential quarters of Beijing, and I spotted a veritable library of discarded paperbacks. The books were divided into escapist crime fiction and solid classics, pretty representative of my own holiday reading. Agatha Christie's N or M ? rubbed shoulders with Kakfa's The Trial, A is for Alibi with Portrait of a Lady and The Great Gatsby. I was pleased to see a copy of The False Inspector Dew by my friend, Peter Lovesey.
The book I found in the Red Wall Garden Hotel was Paul French's Midnight in Peking: The Murder That Haunted the Last Days of Old China, highly appropriate reading, and I'll be saying more about it in another post.
And as for the actual holiday, less than a fortnight ago I was actually standing on the spot on the Great Wall from which my husband took this photograph.