The city of Cambridge and the surrounding Fens, with their unique and sometimes sinister atmosphere, were the inspiration for my Cassandra James mysteries which feature literary historian and accidental sleuth, Cassandra James.
In the days when I used to mark Tripos papers, I used to be afraid of somehow losing them or damaging them. Maybe the house would burn down!  In the first chapter of Dead Letters, I confronted that fear . . .
Some of the sensation novels by writers like Mrs Braddon and Mrs Henry Wood are still great reads. I decided I'd like to set a novel during a modern production of East Lynne, and have the events off stage mirror some of the action on stage.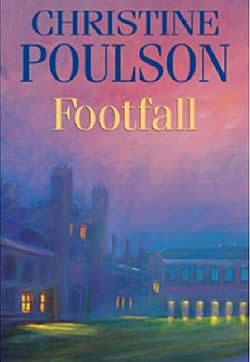 I have always loved libraries. It was a pleasure to create one of my own in Footfall. Distant book stacks in parts of old libraries where no-one goes can be creepy places . . .