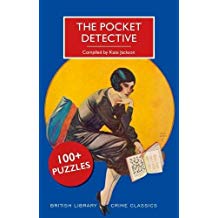 Now and then someone asks me who my favourite crime-writer is, as they did last night at my book-group. My mind always goes a blank and I mutter something about still loving Agatha Christie. Last night I did in the end manage to come up with Andrea Camilleri, Michael Connolly (recent worthy winner of the CWA Diamond Dagger) and Ian Rankin. But I did feel a bit of a fool. After all I write crime fiction and – goodness knows – I also read plenty of it, so I ought not to be at a loss.
Perhaps the truth is that there are just too many to choose from and I don't have just one favourite. And at the moment too my head is full of my own novel, which I am right in the middle of writing (and which also accounts for my neglect of my blog).
All the same, why didn't I think of the excellent Ellie Griffiths, for example, whose Ruth Galloway series I enjoy so much? Or my favourite Scandi authors, Norwegian Jorn Lier Horst and Icelandic Arnaldur Indridason (though possibly uncertainty about pronunciation plays a part there)? There is also Simenon whose Maigret novels I return to again and again.
And then there are all the Golden Age writers, such as Helen McCloy whose books I am reading or re-reading in preparation for talking about her at the annual Bodies from the Library in June. I've also been loving the collection of short stories edited by Martin Edwards in the British Library Crime Classics series. And by the way, that series is now accompanied by a very attractive little book that I have been meaning to mention, The Pocket Detective, compiled by Kate Jackson, and containing a hundred puzzles, including word searches, spot the difference, anagrams, and crosswords (that staple of the Golden Age). I was delighted to be sent a review copy and the puzzles are perfect for mulling over during a coffee break: an excellent little present for the crime-lover (or writer) in your life – or maybe yourself. Kate by the way is the author of a terrific blog about crime fiction:http://crossexaminingcrime.com.
Happy New Year to my readers. I intend to do better with my blog this year and there may even be a new development in the offing. Watch this space.
Along with my good blogfriend Moira at http://clothesinbooks.blogspot.co.uk I am posting my list of ten novels with theatrical settings. Theatres are closed communities of people engaged in a very stressful profession and so make wonderful settings – for crime novels in particular. Actors are good at lying. Deceiving people is what they do for living. And theatres can be sinister places, especially when the performance is over. Here is my choice:
Simon Brett, Murder Unprompted (1982) I could have chosen almost any one of the Charles Paris mysteries. This is one I happened to have on the shelf. They are all acutely observed and very funny. What an old reprobate Charles is, with his fondness for Bell's whisky and his roving eye, yet his heart is the right place and he never quite loses the reader's sympathy. In Murder Unprompted it seems he might at last hit the big time when he is the second lead in a play that transfers to the West End. Then the star is shot on stage . . .
Helen McCloy, Cue for Murder(1942). At the end of Act I of a revival of Fedora, a rare hoary old melodrama, it transpires that the corpse on stage really is a corpse and only the one of the three actors on stage could have been the killer. It's up to McCloy's psychiatrist sleuth Basil Willing to unravel the mystery. The theatrical setting is brilliantly evoked.
Gwendoline Butler, A Dark Coffin (1995). I suspect that Butler, who died in 2013, is not much read now and if so that's a pity. She combined crime and the macabre in a quite original way. The series featuring John Coffin began in the late 1950s. By the time she reached A Dark Coffin he is a very senior policeman happily married at last to Stella Pinero, an actress in whose theatre two people are found stabbed to death in a box at the end of the performance. Butler wrote shortish novels, not a word wasted and all the better for that: very suspenseful, very good.
Glen David Gold, Carter Beats the Devil (2009). Charles
Carter is a stage magician who is given his stage name "Carter the Great" by Houdini.The novel begins in 1923 with the most daring performance of Carter's life. Two hours later US President Harding is dead and Carter flees the country, pursued by the Secret Service. This is one of those long densely written novels that you don't want to end. Lots of fascinating stuff about the art of the stage magician. A great read.
Donna Leon, Death at La Fenice (1992). The first in her Venetian series, which have given me a lot of pleasure over the years. The audience are waiting for the third act of La Traviata to begin, when the artistic director appears between the curtains to ask 'Is there a doctor in the audience?' But Maestra Wellauer, poisoned by cyanide in his coffee, is beyond medical help. When Commissario Guido Brunetti investigates he finds that the man had plenty of enemies. Combines one of my favourite cities with one of my favourite settings.
Penelope Fitzgerald, At Freddie's (1982). Freddie's is a stage school for children and Freddie herself is an institution and something of a monster: 'she knew she was one of those few people in every walk of life, whom society has mysteriously decided to support at all costs.' It's set against a production of Shakespeare's King John. Fitzgerald herself described her subject as 'The courage of those who are born to be defeated, the weaknesses of the strong and the tragedy of misunderstandings and missed opportunities which I have done my best to treat as comedy, for otherwise how can we manage to bear it.' It is both funny and profound.
Christopher Fowler, Full Dark House (2003). I am a fan of Christopher Fowler's Bryant and May series. This was the first and it begins with an explosion at the Peculiar Crimes Unit. John May mourns the death of his old friend Arthur Bryant. It seems to have something to do with their very first case in 1940 during the Blitz. It began when a dancer is found dead – and minus her feet – in the Palace Theatre, which turns out to be a very sinister place indeed.
Sarah Rayne's Ghost Song (2009) is set in the vividly realised Tarleton theatre on London's Bankside and is another crime novel that moves between the past and present. I love all the details of the old music hall shows, the terrific creepiness of the old theatre at night, and the on-the-edge-of your-seat suspense.
Ngaio Marsh, Opening Night (1951). Marsh is the doyenne of the theatrical mystery. She was made a dame for her contribution to the theatre in New Zealand. This is an usual crime novel in that the murder and the arrival of Alleyn don't take place until well over half-way through. It's a decent mystery, but the main appeal is the superbly realised theatrical setting.
Margery Allingham, Dancers in Mourning (1937). Reading this, I realised all over again what an excellent writer she is, so good at the way people think and behave. Chloe Pye, a dancer almost over the hill, has died. Her sister-in-law says: ' ". . . she was a good girl, I'm sure – at least her family always thought so, and now that time to be charitable if ever, when the poor soul's lying dead." This perfunctory dismissal . . . had the ruthlessness of a pronouncement of Time itself, and the more sensitive of them shivered a little. Arch, inviting Chloe Pye was dead indeed. It was like the drawer closing on a last year's hat.' Quite brilliant. The setting is a production of a musical comedy and Campion falls in love with the wife of the chief suspect.
That's it. It is always such a treat getting together with Moira in this way – and I have had a lovely time rereading some old favourites. Do over to Moira's blog at http://clothesinbooks.blogspot.co.uk and see what she has chosen.
I hadn't heard of Helen McCloy before her novel, Cue for Murder, was discussed on one of my favourite blogs, Clothesinbooks.com. It's set in a theatre and sounded right up my street. I did enjoy it, and but not nearly as much as I enjoyed Through a Glass, Darkly, regarded by many as her masterpiece. No wonder: it is truly scary and I wouldn't want to read it alone in the house.
A young teacher, Faustina Crayle (great name), is called into her headmistress's study and asked to leave the school immediately. The headmistress will give no reason, but is adamant. Faustina must go. Psychiatrist Basil Willing (McCloy's series detective) gets involved through his friend, Gisela, who also works at the school. He discovers that something very strange is going on. Girls and servants at the school are claiming that on more than one occasion Faustina has been seen in two places at once. Is this truly a case of a doppelgänger? Or is it something else? Eventually there is a death and Faustina seems implicated. Basil gets to the bottom of it all in the end, but not before there has been another murder. McCloy creates a terrifically spooky atmosphere and I thought this was a great read. I'll be searching out her other books.
I'm away a lot in August. I will be blogging, but only intermittently. Regular service will be resumed in September.